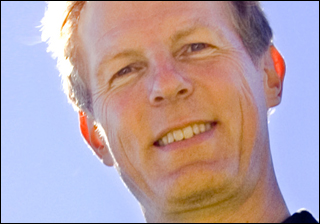 After 16 years at the helm, Green Party of Ontario Leader Frank de Jong said yesterday that he is stepping down. De Jong made the announcement to party members during opening remarks at the party's annual general meeting being held this weekend in Toronto.
A leadership contest will be held to choose a successor, culminating in a leadership and policy convention November 13-15, 2009 in London Ontario. De Jong is the longest serving Green party leader in Canada (possibly the world) and has survived three separate leadership challenges.
Switching to French, de Jong also told the mostly non-French-speaking audience that he would like to be leader of the federal Green party. He later clarified that he does not intend to challenge current leader Elizabeth May, but would consider seeking the job were it to become available.
Time lines for the leadership race were to be determined by the AGM Sunday, but at the end of business Saturday it was expected that nominations would be open from July 1st to August 14th.