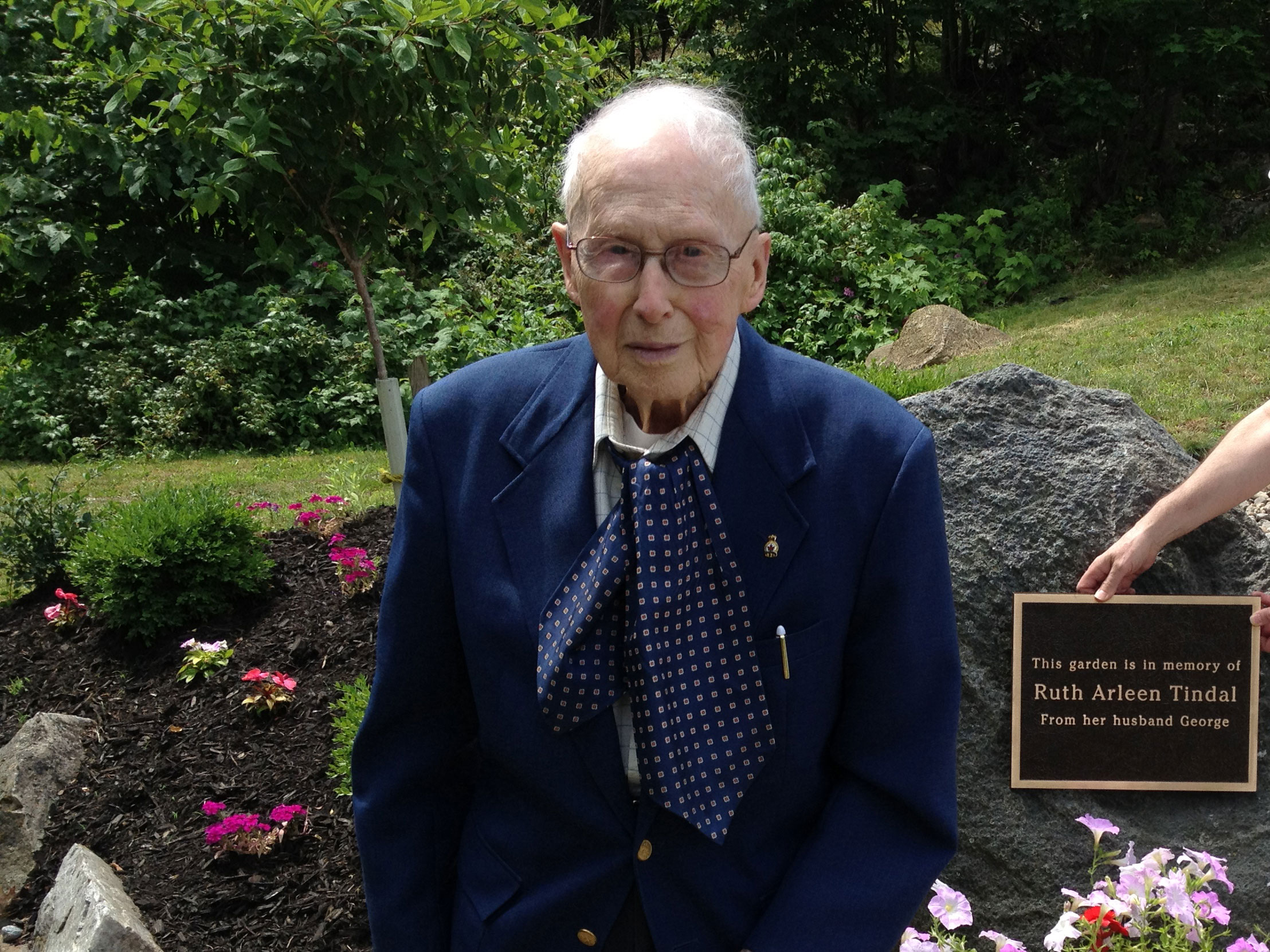 George W. Tindal, in his 95th year, after a short illness and with family at his side.
Born at Morrisburg on July 10, 1918, he was the eldest of nine children of Howard and Fannie (Gamble) Tindal. He started work during the depression, including a stint in Montreal with the Fur Trade department of the Hudson's Bay Company.
During World War II he served with the Canadian Army in England, France, Belgium, The Netherlands, and Germany.
George was married to the former Ruth Arleen Mattice of Morrisburg, who passed away October 29, 2009, a few months after their 67th anniversary.
In a career devoted to public administration he served as Clerk-Treasurer of Morrisburg during planning for the St. Lawrence Seaway and Power Project, then became Secretary-Treasurer of the Ontario St. Lawrence Parks Commission as it developed a series of parks from Quebec to Adolphustown.
George and Ruth came to Brockville in 1969 when he took up duties as Superintendent of Business for the newly-created Leeds & Grenville County Board of Education. They were both avid golfers and enjoyed entertaining a wide network of family and friends.
In his final years George continued to embrace life and seek new experiences. He deepened a lifelong interest in music and became a frequent patron of the Brockville arts scene. He enjoyed dining out and remained very active until suffering a stroke in early February. Thanks to the staff at the Wedgewood for their years of caring support.
Without George's keen interest in social and political affairs, newspaper Letters to the Editor columns will be diminished, and many worthy endeavours will have to struggle along without his generous (if not always solicited) advice.
He leaves two sons, Richard (Susan) of Kingston and Douglas (Mardi) of Toronto, six grandchildren, Sue, Scott (Michelle), Cindy (Ronda), Kate (Tim), Chris (Claire), and Alex; and four great-grandchildren; Michael, Julie, Emma, and Abby. He is also survived by one brother, Tom, and two sisters, Frances and Ruth, and fondly remembered by Chris Sleeth.