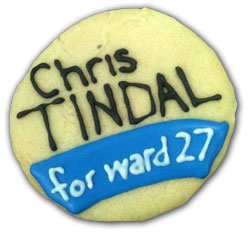 The results are in, and while they're not what we hoped for, we should be proud of what we've accomplished. Last night I spoke with five other Ward 27 candidates to congratulate them on strong campaigns, including Kristyn Wong-Tam who undeniably had the strongest campaign and earned a hard-fought victory. (I hope to speak with many of my other opponents soon as well.) Our incoming councillor was very generous in her comments, and said she looks forward to working together to build Ward 27.
I'm particularly proud of and happy about three things today. First, friendships that have been made and strengthened. A campaign is a community, and ours was a great one to be part of.
Second, and related, that we had such a strong showing without a big political machine behind us. This was a grassroots multi-partisan campaign that grew as we went along. Some of our most dedicated volunteers were people that joined us after we knocked on their doors, like a snowball rolling down a hill. I'm so humbled that so many great people gave so much of themselves.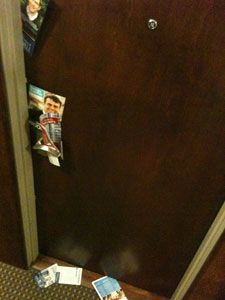 Third, the strength of the other candidates. What an amazing thing we accomplished here. Over and over again people told me that there were multiple council candidates they wanted to vote for, who they thought would make great contributions to council. How often does that happen? When was the last time you voted in an election and thought, "gosh, there are just too many good choices?" It's remarkable.
This week, we've got work to do closing up the campaign office, returning rented furniture, collecting and recycling lawn signs. Claire and I will then spend the weekend at a bed and breakfast in Prince Edward County before I return to work from my three-month leave of absence on Monday.
I've learned a lot during this campaign, and hope to share some of that in this space over the coming month.
More to come.