Apparently. First I was the one trying to wrap myself in Obama-mania, then Bob, and now…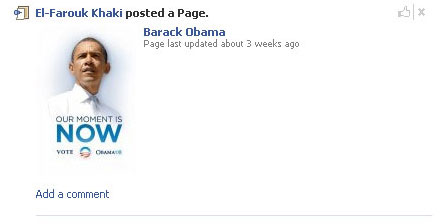 …my NDP opponent has gotten on board. No sign of our Conservative candidate, who has reportedly gone AWOL. Lawrence Martin has some theories that might explain why.
And just to be clear, I'm not being critical at all of El-Farouk's Facebook practices. He's much less self-indulgent than I am:

.